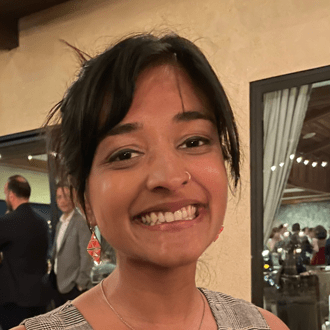 Mira Nagarajan
Strategy- Senior Associate
Mira Nagarajan joins the Origen family as Strategy- Senior Associate. Mira's background is in strategy consulting and software, she has long been passionate about climate tech and the importance of carbon removal technology.
Before joining Origen Mira worked for Zendesk, she was a founding member of Corporate Strategy team at Zendesk focused on identifying growth opportunities for the company.
Mira is excited to bring all her skills and experience to Origen, where she'll join the Commercial team to continue scaling our impact.
Get to know Mira: She is an avid crossworder and completes the NYTimes crossword every day. In her free time, she enjoys running and hiking in the beautiful Bay Area.